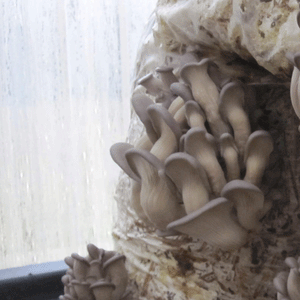 When: 2 PM
Where: Mushroom Mountain, 200 Finley Rd. Easley SC 29642
Join us at Mushroom Mountain for a fun and informative journey through the intriguing world of fungi! Whether you are just beginning to be myco-curious, or you're a seasoned myco-veteran, you're sure to have a great time getting to know us here. During your visit, you will learn about mushroom biology and ecology- how mushrooms work in and for our environment- as well as how they can be used for medicinal uses and many other innovations.
We will also briefly discuss foraging for mushrooms and cultivating mushrooms. There will be a demonstration for inoculating logs with plug spawn.Your tour will last approximately 90 minutes and will include a walk on our wooded mushroom trail.
We ask that you DO NOT bring pets on your tour of Mushroom Mountain. Service animals are allowed.
A portion of your tour will be on our mushroom trail in the woods.  The terrain is light, but we ask that you wear close-toed shoes if you are able to. Please stay on the trail at all times! We have native and sensitive plants growing here. 
Please dress according to the weather. Check the forecast the night before and morning of your visit. The weather can be variable in our area, so please come prepared. We will still plan to have your tour if it is raining. If it is raining heavily, we will omit the outdoor portion of the tour. For light rain and mist, please bring a rain jacket and/or umbrella for your comfort. 
For your own comfort, it is advised you bring bug spray (in the warmer season) and a water bottle- we will spend much of our time outside on our feet. 
Please feel free to bring bag lunches and picnic in our outdoor area after your tour if you wish to do so!